Do you enjoy an active lifestyle - driving a motorcycle, car, snowboarding,
slalom-skating or other activities on your choice? Do you
have no time to think about how it would be easier to perpetuate nice and even crazy moments, minutes and hours?
We offer GoPro HD Helmet HERO camera exactly for this reason - a light, easy to use, multifunctional, waterproofing and well thought camera.
Fasten camera to the helmet, the window of a car - and go without thinking much! The camera will do its work well.
You have find a lower price for camera from USA in ebay, BUT, buying it from Woowmotors:
- you can buy at once - have not wait for 3-4 weeks delivery time or never-ending waiting, when the product is not insured;
- 2 years guarantee;
- no risk to loose the camera while shipping;
- if you buy it for a company - it is advantage to cover VAT;
- you get our support in case of questions (regarding connection to PC, video processing, etc.).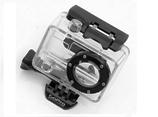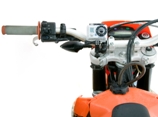 Prices and any other info regarding GoPro HD Helmet HERO camera you can get from
Maris calling +371 22158133 or writing an e-mail maris@woowmotors.lv.






GoPro kamera, kameras, camera, cameras, GoPro aksesuāri, accessories, stiprinājums, stiprinājumi, mount, mounts, korpuss, korpuss, housing, GoPro LCD ekrāns, LCD bacpac, battery bacpac